JL Drafting is the leader in Residential and Commercial Designs. We also offer Expediting for Building Permits in the New York Metro Area.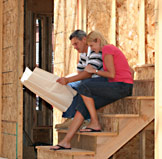 What is a ECB Hearing?
ECB Hearing Date
Every notice of the ECB Violation will have an ECB Hearing date written on the ticket. The reason why they give you the ECB Hearing date is because it gives both you and the ECB board the opportunity to provide information about the ECB Violation to a judge. This might not sound like much, but this single opportunity can save you thousands. In some cases. It's the opportunity to defend yourself, and it's the opportunity to prove that the building that you have actually is up to par with what the current DOB standards or what they have on file. If you miss the court date you are going to end up paying the maximum penalty for your violation by default.
---
ECB Hearing – Defending yourself
If you are going to defend your notice at the ECB Violation, you are going to attend the ECB Hearing to defend yourself. This can result in several different outcomes. You could always be found in violation of your ticket, and this will mean that the DOB violation will have to be corrected. It's basically saying that you are being found guilty. Fixing, also known as correcting, the DOB Violation is considered to be an automatic admission of guilt at the ECB Hearing. You should always go to the hearing with a contract signed by a professional that you are taking care of this matter. Examples would be and Architect, Engineer, Plumber or Electrician. If you ever get caught with a class A violation you need to hire a plumber to file a LAA to remove the sink and the stove before going to court.
---
ECB Hearing – Case Dismissal
At best, at the ECB Hearing you could also get your case dismissed. A dismissal means that the violation wasn't upheld and that you won't have to file a certificate of corrections. To dismiss the case you have to remove the walls and take pictures or it might be possible they wrote down something wrong on the ecb violation. Some examples would be your name or address of the property
.
---
ECB Hearing – Stipulations
Stipulations are considered to be admissions of guilt at the ECB Hearing, but they offer an extension for the time you are given to correct the problem. The extensions are usually around 75 days in length, and those who accept stipulations also cannot be fined for the same DOB Violations during that period of time. First time offenders can accept a stipulation by mail, and this is often a good choice. Why? Because it often comes with lower penalty fees than might be imposed at the ECB Hearing.
---