JL Drafting is the leader in Residential and Commercial Designs. We also offer Expediting for Building Permits in the New York Metro Area.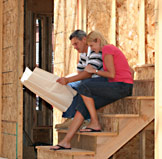 JL Drafting Queens Illegal Conversions Dept.
JL Drafting Queens Illegal Conversions Dept. should be aware of The Nyc Building Code. Illegal conversions can lead to fines up to $10,000. The Office of the Queens Borough President, a long with the NYC Department of Buildings has created a guide to educate various homeowners and tenants about the laws surrounding Queens Illegal Conversions, JL Drafting Queens Illegal Conversions Dept. of basement apartments, Garages, etc. There are three different violation classifications A, B, and C. If you get an A class that means hi risk, a good example would be a kitchen in your cellar. You should call JL Drafting Queens Illegal Conversions Department immediately. The second and third are class B and C these area not as a serious. The type of violation is important. Our Queens Expediter can be of great assistance to you when dealing with Queens Illegal Conversions.
---
Examples of Illegal Conversions?
Illegal Conversions are created when one or more units are created within a one family dwelling. The single family home is usually modified or altered in various ways by creating a fully functioning illegal basement apartment, illegal garage conversion, cellar or basement entrance, detached garage, widening of a driveway, deck or balcony, etc.
---
Can I add an apartment to my home?
It is permissible to add an apartment to a home in some cases. The zoning resolution that a building resides in must allow the additional dwelling units to be added and the property must meet all requirements for zoning. Finally, the DOB must issue a building permit and finally a Certificate of Occupancy to add the additional unit. If you have these requirements then an expediter will tell you everything is fine, your home has no Illegal Conversions.
What if I already added a bathroom or additional unit? Is it part of what is considered Queens Illegal Conversions?
If you have a permit from the NYC Buildings Department, and a CO then it is almost for sure legal. Otherwise you need to deal with the Queens Illegal Conversions. You have two choices. It can be removed or you can have it legalized with the help of a Queens Architect. You should review our information and I suggest you get in touch with us.
---
What are the fines for Queens IIlegal Conversions?
The penalty fees range from $250 to $10,000, depending on the number of ECB Violations or the class of the violations A, B, or C being the least hazardous.
---
How can I correct a Queens Illegal Conversion and how long do I have? You can remove the Queens Illegal Conversion condition and restore it back to the original way or you can try to legalize the condition. You should try to correct the conditions before receiving an ECB Violation notice, otherwise you will continue to receive fines until the Queens Illegal Conversion is corrected and legalized.
---